Standards
Many architects, designers and other professionals participated in designing the X-LOFT project. We wanted this project to show that it is possible not only to make the exterior more interesting but also to design the interior in detail. We visited many suppliers of various above-standard materials. And experts selected the best in the wide scale for you so that it is clear that the quality and design is the basis for your more detailed selection.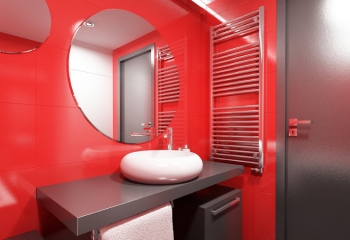 For example, we used smooth trowel-on coatings in combination with high-quality painting in a dwelling room and concrete walls in combination with stainless steel plates or large-size rectified ceramic wall tiling in a bathroom. On the floor, you can find large-size Italian ceramic tiles or wooden floating floor specially designed for bathrooms. The staircase is modern and airy thanks to the combination of wood, stainless steel and metal.
Our web contains only a sample of surfaces, bathrooms and furnishing items. We will be pleased to send you a more detailed catalogue, where you can choose many of these accessories, which will accompany you in your happy living.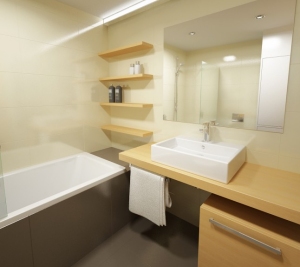 We will be happy to introduce them to you on our premises and show you our sample flat and/or the showroom. Our experts will recommend you what is most suitable for you.
For example, will it be a silver stylish ladder tower rail? A partly hidden fluorescent lamp in combination with spot lighting? Or several types of flooring, whether made of wooden parquets, stylish laminate floating floor or marmoleum?